5 stars on
Pay later with
Free delivery over £50*
Free*
Treadmills
The treadmill is one of the most popular pieces of home gym equipment. You can use a treadmill for so many different purposes, warming up, sprint training, HIIT and more. What makes the treadmill so widely loved is its versatility. You can burn calories in different ways, making treadmills suitable for everyone.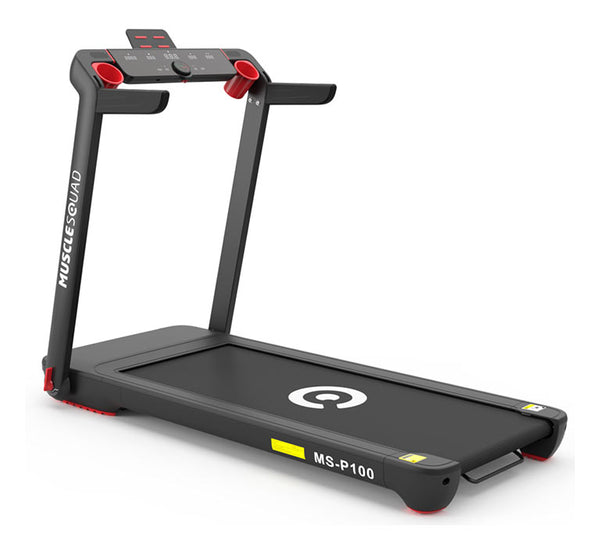 - YES
Coming Soon
£1,440.00 £1,600.00
Pre-Order
FAQ
01
What are the different types of treadmills?
We have three Treadmills at MuscleSquad, the P100, the P200 and the P300. The P100 and P200 are folding treadmills, meaning they're ideal for space-saving, while the P300 is more advanced and heavy-duty, perfect for more spacious home gyms.
02
How to pick the right treadmill for you
The right treadmill for you depends on how much space you have, your budget and your fitness goals. If you're looking for something compact for general cardio workouts, a P100 or P200 will work for you. Visit their product pages for dimensions, speeds and specifications. If you have more space to play with or are more advanced in your training, you may want to invest in the P300. Visit the page for full specifications.
03
What exercises can you do on a treadmill?
A treadmill is ideal for cardio training and warming up your muscles, but you can also utilise them for exercises like walking lunges. Visit our resources page for workout ideas.